Dear Colleagues, dear Friends,

Sasha Waltz is a luminary of contemporary dance. Now, the celebrated German choreographer honours The Göteborg Ballet her poetic and striking work noBody – Premiere 25th February!
For the very first time Sasha Waltz confides in another dance company than her own to perform one of her existing pieces.

Further performances
March 1, 7, 10, 11, 14, 17, 18, 23, 25, 30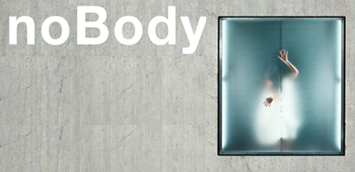 noBody completes the three-piece choreographic cycle about humans and their bodies. In her piece Körper Sasha Waltz investigates the anatomy and the physical appearance of the human being, relating her dancers' bodies to architecture, science, and history. S searches for the origin of life, of Eros, and of sensibility. noBody asks about the metaphysical existence of humanity. It addresses the absence of the body, and it confronts us with feelings aroused by our realisation of being mortal. What does being human mean beyond having a body? Which part of us is immortal? In noBody the choreographer faces the challenge of rendering the non-physical visible through the physical body itself.

Behind milky-white windows in the concrete façade, we see the silhouettes of people we lost. They live on in our memory, gripping, clinging. In the enormous empty space which is the scene, the 25 dancers form the existential and metaphysical questions of human kind. Rage and sorrow find their way into this piece, which echoes of disasters and personal, intimate farewells. The modern dance classic noBody seeks out for the answer to one of the oldest questions: What is immortal in us?

I shall die in Florence
World premiere February 26 - Small stage.


Further performances
March 1, 3, 4, 7, 9, 10

I shall die in Florence - In this emotional and highly personal piece Jérôme Delbey choreographer and dancer in The Göteborg Ballet – explores our soul's relationship to life, death and life thereafter. With the butterfly as a symbol of metamorphosis, he seeks with the dancers help the answer to one of humanity's oldest questions: What happens to the soul in the moment of death?
The production is a collaboration with the Göteborg Dance and Theater Festival!

DATES

noBody will be guesting in Dansens Hus Stockholm on 27 and 28 April - for those who cannot make it to Göteborg!
noBody and I shall die in Florence can be watched together on the same day: March 1, 7, 10 



For any further questions, please contact:
GöteborgsOperan
Jenny Jemberg
Phone: +46 31-10 80 35

E-mail:
jenny.jernberg@opera.se